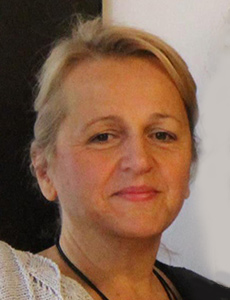 Maria Glibetić
CAPNUTRA FACILITATOR
Marija Glibetić is a molecular biologist with PhD at Faculty of Biology, University of Belgrade, and Roswell Park Memorial Institute, Buffalo, New York, USA and two postdoctoral studies;  Molecular Biology/Cytology, University of Guelph, Ontario, Canada and Molecular Biology/Immunology, McMaster University, Ontario, Canada. Dr Glibetić as a Scientific research advisor, holds the position of Chair of the Centre of Research Excellence in Nutrition and Metabolism, Institute for Medical Research, University of Belgrade (since 2005).
She is an experienced scientist actively engaged in research in nutrition, food composition, public health nutrition, epidemiology, diet and health. She was engaged as a research team leader for national projects and also 6 international  FP6 /FP7 EU funded projects (EuroFIR NEXUS, BaSeFOOD, CHANCE, BACHHUS, ODIN) and Horizon-FNS Cloud project, as a team leader for Serbia.
Last few years she is Involved in nutrition and food tools development, testing and application of several nutritional software and programmes.
Dr Glibetić is an experienced nutritional scientist with strong publication records with over 300 peer reviewed manuscripts and reports, citation number over 2400, h index 22.