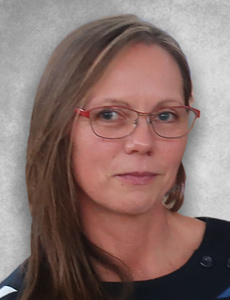 Agneš Kadvan
CAPNUTRA INFORMATION MANAGER
Agneš Kadvan is an IT project manager in Capnutra. She is involved in development and implementation of nutritional tools through several national and regional projects for Nutrition and Health care in Serbia and in Balkan region (Bosnia and Herzegovina, Macedonia and Montenegro). The recently developed nutritional tool 'Diet Assess&Plan' is implemented in the EFSA EuMenu food consumption survey in the Balkan region (2018-2023).
She has an active collaboration with the EuroFIR AISBL which is an international, member-based, non-profit Association with a mission to ensure sustained advocacy for food information in Europe, where she is involved (since 2009) in the development of the harmonized and standardized European Food Data Platform through the development of the web tool which ensures the collection of European and non-European food composition databases in one searchable online platform (FoodEXplorer).
She is an experienced IT software developer and worked in various teams (national and international) on different projects (Nutri-RecQuest-Eurreca micronutrient database-which is developed in collaboration with Division of Human Nutrition, Wageningen University, The Netherlands), Serbian National Food Database, FNS Cloud-Food Nutrition Security Cloud…
She was an active member first of the Network for Capacity development in Nutrition in CEE Countries (NCDNCEE) followed by CAPNUTRA since 2005.