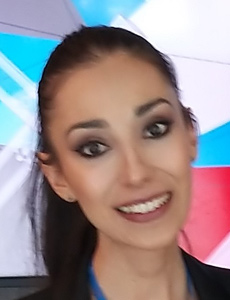 Milica Zeković
CAPNUTRA RESEARCHER
Milica Zeković holds PhD in pharmacy from the Faculty of Pharmacy, University of Belgrade. At the same University she completed a postgraduate programme of specialist academic studies in Pharmaceutical management and marketing.
Dr Zeković currently holds the position of Scientific Associate at the Centre of Research Excellence in Nutrition and Metabolism, Institute of Medical Research, University of Belgrade, National institute of Republic of Serbia. She is actively involved in national, EU FP7 and Horizon 2020 research projects conducted in the field of dietary intake data collection and analyses, assessment of nutrient adequacy, personalized nutritional advice, and sustainable food security. She is a member of the Serbian steering committee for two EU Menu projects funded by the European Food Safety Authority.
Dr Zeković has extensive experience in the development and validation of dietary assessment tools and IT solutions for standardized and harmonized food consumption data collection, comprehensive dietary intake assessment and nutrition planning.