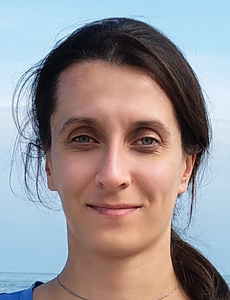 Marina Nikolić
CAPNUTRA RESEARCHER
Marina Nikolić is Scientific Officer at Evidence Management Unit of European Food Safety Authority (EFSA) and Research assistant at Institute for Medical Research, University of Belgrade, National institute of Republic of Serbia.
She obtained her Master degree in Mathematics from the Faculty of Mathematics, University of Belgrade in 2012. In 2010 she joined the team of Centre of Research Excellence in Nutrition and Metabolism and in same year became a member of CAPNUTRA.
Her expertise and interests are focused on management and analysis of food composition and food consumption data in light of nutritional assessment and dietary exposure assessment to chemicals. Her list of publications includes 23 peer-reviewed articles and numerous scientific reports and conference contributions.