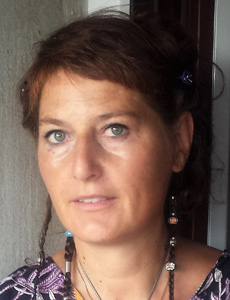 Marija Ranić
CAPNUTRA PR
Marija Ranić obtained her Doctorate at Belgrade University (RS) on the reuse of products obtained during food processing as functional food ingredients for health promotion. She holds the position of Scientific Associate at the Centre of Research Excellence in Nutrition and Metabolism, Institute for Medical Research, University of Belgrade, National institute of Republic of Serbia.
Dr Ranić actively participated in many national and international projects including six EU FP6 and FP7 and also Horizon 2020 research projects, as a researcher and a dissemination manager. Marija is an experienced nutritional scientist with 18 peer-reviewed publications and numerous scientific reports and conference contributions. 2017-2018 Marija joined AISBL EuroFIR (European Food Information Resource, Brussels, Belgium) as the Innovative Associate for NASCENT project and was responsible for developing nutritional labelling software and claims services.
As a part of CAPNUTRA's network leading team (since 2008), she has been involved in many capacity development activities in nutrition.