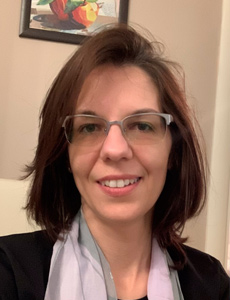 Marija Knez
CAPNUTRA RESEARCHER
Marija Knez received her PhD degree in Nutrition from Flinders University, College of Science and Engineering, where she studied as an Australian Government Scholar. Prior to this Marija has completed bachelor's degrees in Human Nutrition and Health Sciences and has worked at Flinders University as a Research Assistant for nine years.
Dr Knez's research focuses on micronutrients, zinc and iron in particular. Through her PhD work she examined the role of the LA:DGLA ratio in predicting the Zn status of humans and animals, proposing that the ratio could be an emerging biomarker of zinc status. Additionally, she investigated Fe and Zn interaction in humans and animals and examined the effectiveness of Zn biofortified wheat in improving the zinc status of consumers. Marija is actively involved in EFSA support projects on dietary intake data collection and analyses in Serbian population.
Dr Knez is committed to contribute to new findings in areas of nutritional and clinical research with an aim of helping in alleviating the problem of micronutrient deficiencies in the world. This commitment has been shaped by her experiences and work at Flinders University, Australia, Cornell University, NY and University of Belgrade, Serbia.
Marija is currently settled in Serbia where she works at the Centre of Research Excellence in Nutrition and Metabolism within the Institute of Medical Research (IMR), University of Belgrade, National Institute of Serbia.